Bandwidth Overage charges
The good news is, if you have one of our Unmanged or Managed VPS products, they all come with unlimited bandwidth, so you'll never get a Bandwidth Overage charge.
If you have one of our smaller Dedicated Servers that comes with limited Bandwidth and you exceed your allocated bandwidth usage, you will receive an automatic invoice. There is an additional charge of £20.00 + VAT, for every TB above your allowance.
Monitoring the bandwidth usage is the responsibility of you as our customer. You can monitor your bandwidth usage in your control panel, by clicking on the service to view its overview.
Tip: We will send an email notification letting you know when you are at 50% of your usage.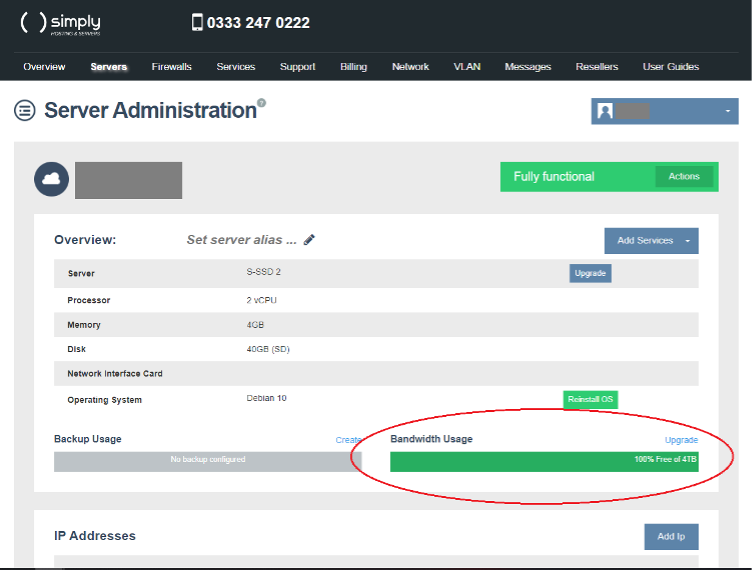 Get in touch
If you need advice on your Bandwidth requirements, we're here to help.
Call us on 0333 247 0222: Monday – Friday, 9am – 5.30pm.
Chat with us on LiveChat: Monday – Friday, 9am – 5.30pm.
Write to us: Send us a support ticket from your Simply portal and we'll get back to you as soon as we can.
If you don't have an account with Simply Hosting yet, you can also send our Sales team an enquiry and we'll get back to you between 9am and 5.30pm, Monday to Friday.