Changing your card details online
If you want to change your card details or payment method, you can do this easily.
Tip: If your automatic renewal payment is failing, you can also try entering the same card details again. You just need to switch your Payment Method from "OLD – Use previous card details" to "Credit/Debit Card Payment".
Log into your customer portal, in your "Billing" section, select "unpaid invoices", find the next invoice(s) due.
Click on "View Invoice", under "Payment Method", update the payment method using the dropdown menu to "Credit/Debit Card Payment".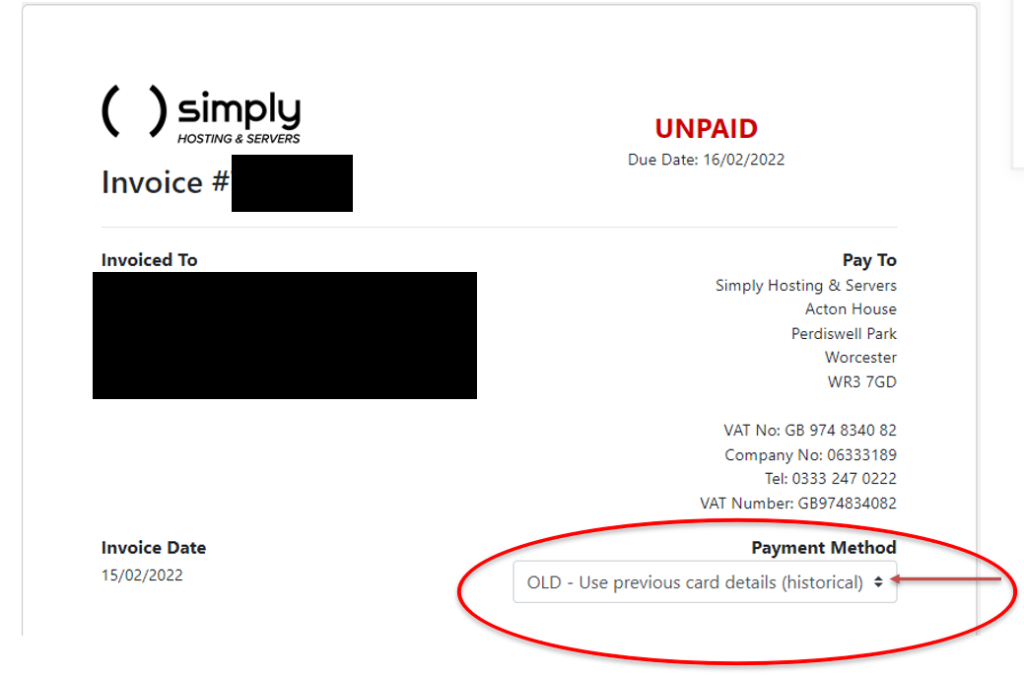 When you have selected your new payment type, click on the "Enter new card details now" at the top right of your invoice, as shown in the image below: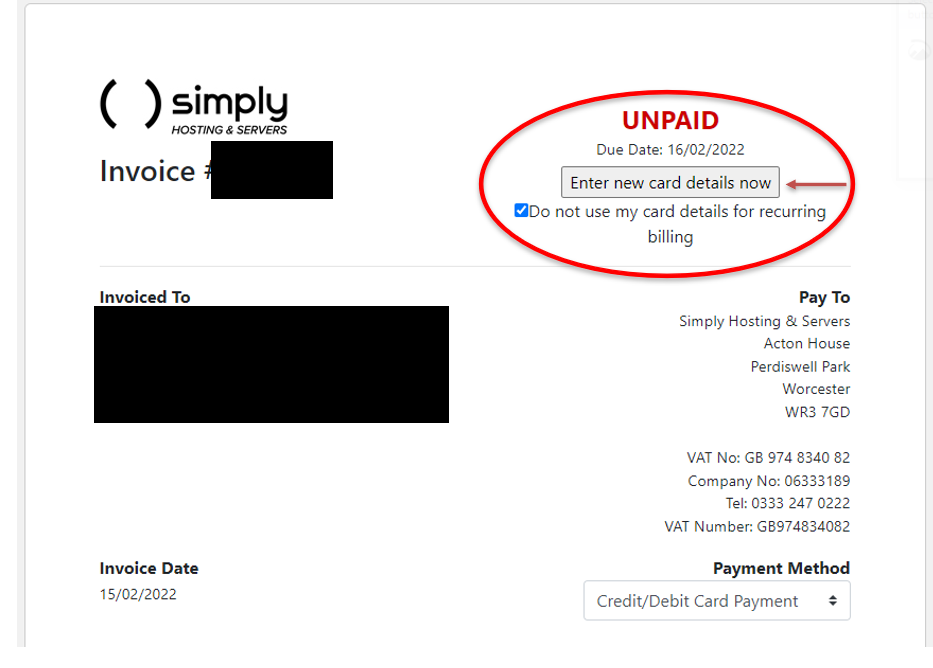 Tip: If you then choose to keep your card details for automatic renewals, further payments will be taken from the new card (untick the box).
Warning: If you have been contacted by us to update your payment card details in order to avoid service disruption, this is because our billing system has been updated to comply with 3dsv2 and your previous card details have not been stored.

You need to take action as your services will not be automatically renewed.

3DSv2 is the latest update of the 3D Secure authentication protocol, which allows issuing banks to verify credit card owners during the transaction process.
If you have multiple services and want to add or change payment details, make sure you do it for each service.
Get in touch
If you need help updating your payment method, we're here to help.
Call us on 0333 247 0222: Monday – Friday, 9am – 5.30pm.
Chat with us on LiveChat: Monday – Friday, 9am – 5.30pm.
Write to us: Send us a support ticket from your Simply portal and we'll get back to you as soon as we can.
If you don't have an account with Simply Hosting yet, you can also send our Sales team an enquiry and we'll get back to you between 9am and 5.30pm, Monday to Friday.