How to change the Billing cycle for your services
The services you have with Simply Hosting can be paid on a monthly or annual basis.
To change your billing cycle, please follow the instructions below.
Click the "Services" tab on your customer portal and you will be able to see your server or VPS here.
Under the Billing Cycle if you have Monthly – Upgrade, click on upgrade and you follow the instructions.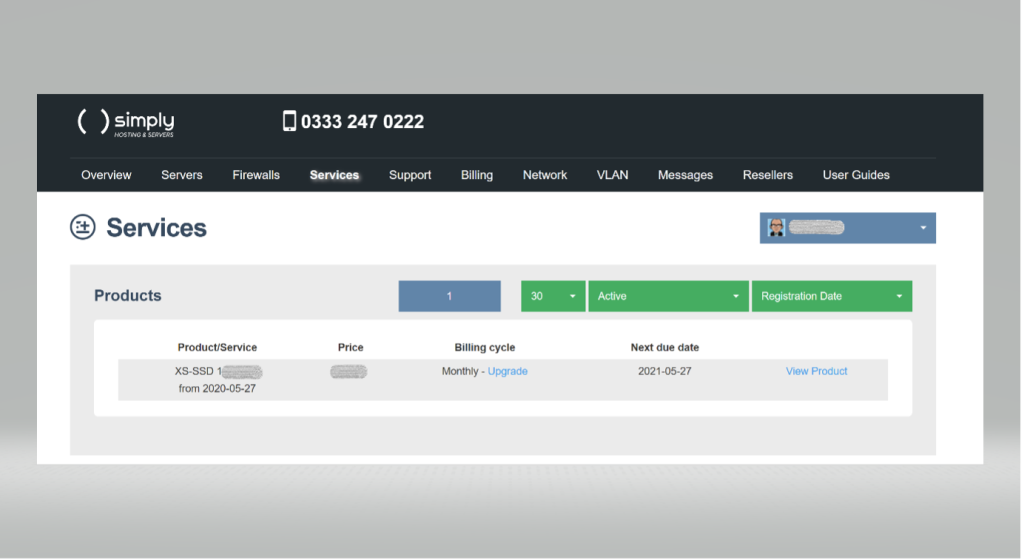 Tip: If you want to change from Annual billing to Monthly, then you will need to raise a support ticket to the billing team.
Get in touch
If you need advice on changing your billing cycle, we're here to help.
Call us on 0333 247 0222: Monday – Friday, 9am – 5.30pm.
Chat with us on LiveChat: Monday – Friday, 9am – 5.30pm.
Write to us: Send us a support ticket from your Simply portal and we'll get back to you as soon as we can.
If you don't have an account with Simply Hosting yet, you can also send our Sales team an enquiry and we'll get back to you between 9am and 5.30pm, Monday to Friday.