Changing contact / company details.
Keeping the information you have in your account accurate and up to date is essential.
For security reasons, we will not accept requests to change contact details sent via email. You can either create a support ticket (on the account in question) or update the details yourself in the Control Panel.
In the Account Overview, click on 'View Profile'.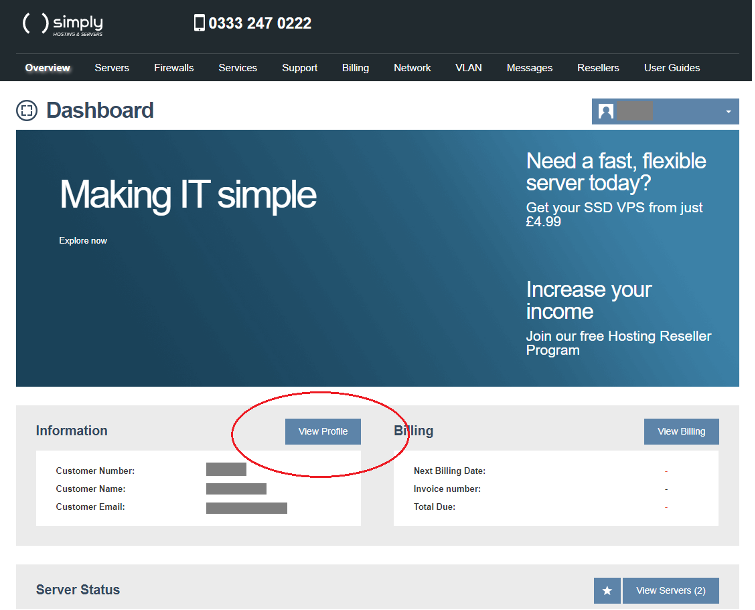 Here you will be able to update your contact details.
Tip: The information on your Profile page will be displayed on future invoices.
Get in touch
If you need advice on updating your Account details, we're here to help.
Call us on 0333 247 0222: Monday – Friday, 9am – 5.30pm.
Chat with us on LiveChat: Monday – Friday, 9am – 5.30pm.
Write to us: Send us a support ticket from your Simply portal and we'll get back to you as soon as we can.
If you don't have an account with Simply Hosting yet, you can also send our Sales team an enquiry and we'll get back to you between 9am and 5.30pm, Monday to Friday.