Changing the root password on a cPanel/WHM server
If you have cPanel/WHM installed to your server, you'll be able to change your root password via the interface.
Log in to cPanel/WHM and search for "Change root password" via the search bar on the left of the page or open up "Server Configuration" to find the option.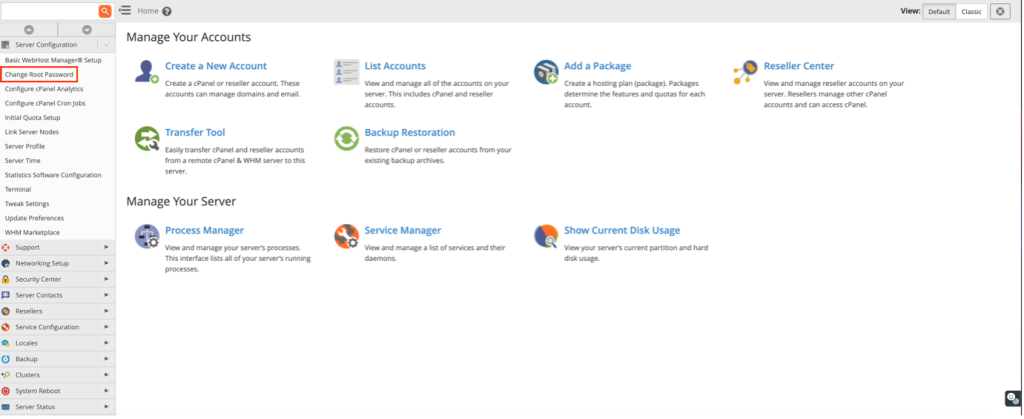 2. From this page, you will be presented the option to enter a new password for your root user. Just enter the new password in "New root Password", retype in "Confirm Password" and press "Change Password".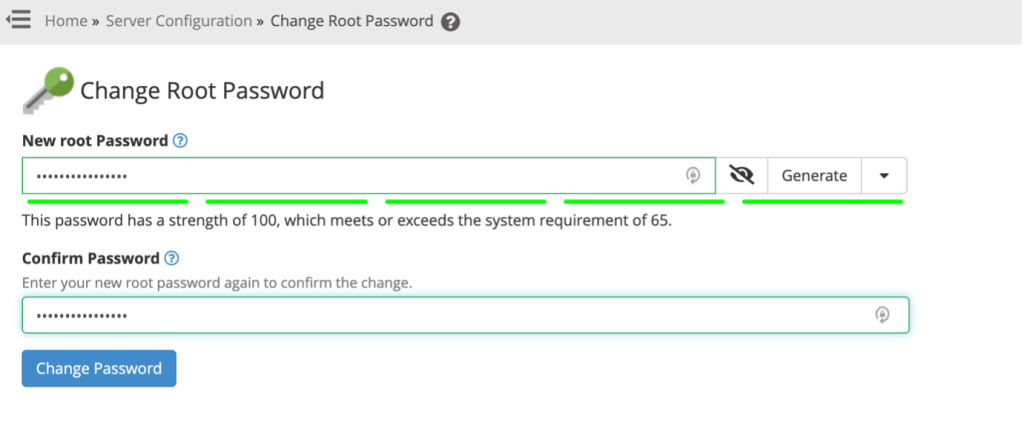 Once that's done, a notification will appear on the page to confirm the update was successful.

Get in touch
If you need advice on cPanel/WHM, we're here to help.
Call us on 0333 247 0222: Monday – Friday, 9am – 5.30pm.
Chat with us on LiveChat: Monday – Friday, 9am – 5.30pm.
Write to us: Send us a support ticket from your Simply portal and we'll get back to you as soon as we can.
If you don't have an account with Simply Hosting yet, you can also send our Sales team an enquiry and we'll get back to you between 9am and 5.30pm, Monday to Friday.